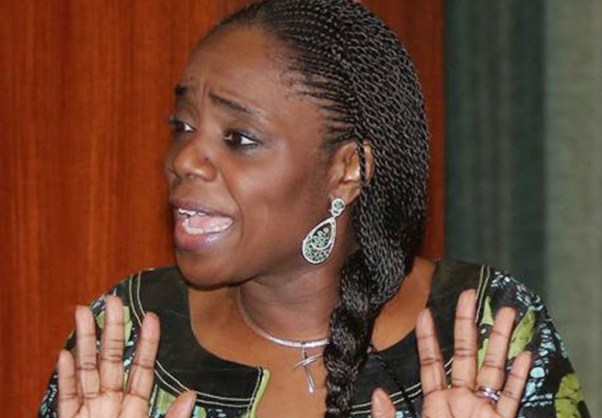 For the second consecutive month, the Federation Account Allocation Committee meeting, which was scheduled to hold on Wednesday to consider as well as approve statutory allocation for the month of March, was postponed due to what was cited as revenue discrepancies.
The committee had on Tuesday held the technical session, where revenue- generating agencies such as the Nigeria Customs Service, Federal Inland Revenue Service and the Nigerian National Petroleum Corporation made submissions on revenue generated and paid into the Federation Account.
Following the submissions by the revenue-generating agencies, the plenary where the revenue would be approved and shared, was scheduled for Wednesday at the headquarters of the Ministry of Finance.
However, the commissioners for finance from the 36 states arrived at the venue as scheduled only to realise that the meeting had been put on hold.
The meeting is usually chaired by the Minister of Finance, Mrs. Kemi Adeosun.
Other members of the committee are the Accountant-General of the Federation, Alhaji Ahmed Idris, commissioners for finance from the 36 states, and representatives of revenue -generating agencies such as the FIRS, NCS and NNPC.
Speaking on the development in an interview with journalists, the Chairman, Forum of Finance Commissioners of FAAC, Mahmoud Yunusa, described the postponement of the meeting as unfortunate.
He said this was the second consecutive month that the NNPC would not be honouring its statutory obligations to the Federation Account.
Yunusa stated that the inability of the corporation to generate and remit accurate revenue to the Federation Account was a major cause for concern, adding that the state governors had decided to take up the issue with the national oil firm directly.
In order to resolve the revenue under payment, Yunusa, who is the Commissioner for Finance in Adamawa State, said a meeting had been scheduled between the NNPC and the state governors.
The meeting, according to him, will hold in the evening of Wednesday at the Presidential Villa, Abuja.
He said, "We have some challenges; the figure we have got is far less than what was expected to be remitted by the NNPC.
"As it is now, there is a meeting between the governors and the top management of the NNPC at the Villa. I believe this is a very high level deliberation and something good will come out of it."
He added that in view of the current revenue challenges, it had become imperative for the corporation to become more transparent on how it was running its operations.
Yunusa stated, "There are processes. Before now, you don't hear such news (underpayment of revenue); whatever issue you get, you deliberate on it. But because this government is a government of change, some level of transparency is expected.
"When you pick your figures and you submit your figures, the person that is supposed to look at them and deliberate on them will ask questions if need be."
When asked if the revenue underpayment by the NNPC was a deliberate ploy to short-change the three tiers of government, he said, "I don't want to use the word insincerity. What happened could be an error. If one party is wrong, the other party is right; if you add it together at the end of the day, you make progress."