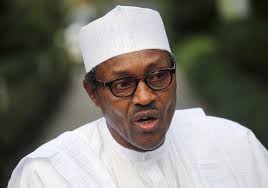 President Muhammadu Buhari on Friday assured religious leaders and all Nigerians that his administration would address rising concerns of corruption, insecurity and injustices in various parts of the country.
According to a statement by his Special Adviser on Media and Publicity, Mr. Femi Adesina, the President gave the assurance when he received a Christian delegation led by the President of Christian Association of Nigeria, Rev. Samson Ayokunle; and a Muslim delegation led by the Secretary-General of Jama'atu Nasril Islam, Dr. Khalid Aliyu, in separate meetings at the Presidential Villa, Abuja.
The President told the CAN delegation that he had already given instructions for the submission of all the names of heads of parastatals in order to address the allegations of lopsidedness in appointments.
"On the question of one-sided appointments, we will look at it. I have given instructions that a list of all heads of parastatals be submitted to me and I know they will not delay in doing that," he said.
Buhari also said his administration would ensure the reform of the police and judiciary, describing both institutions as critical to the security and stability of the nation.
"We need a good police force and judiciary to really maintain the legitimacy and the confidence of the populace in governance," the President added.
On the fight against corruption, the President assured both CAN and the JNI leaders that his administration would always be guided by the rule of law and constitutionality in prosecuting all those that had been accused of corruption.
In his remarks, Ayokunle commended the President's achievements in the fight against corruption, empowerment of the military to flush out Boko Haram terrorists and the recovery of some of the kidnapped Chibok girls.
Buhari also explained to the JNI delegation that corruption in the country had taken a cultural dimension, urging all religious leaders and Nigerians to join in the fight in order to reverse the trend.
"When something becomes a culture, it is more difficult to stop, but collectively we will prevail," he said.
The Secretary-General of JNI appealed to the President to pay more attention to the yearnings of Nigerians, urging him to continually walk in the fear of God.