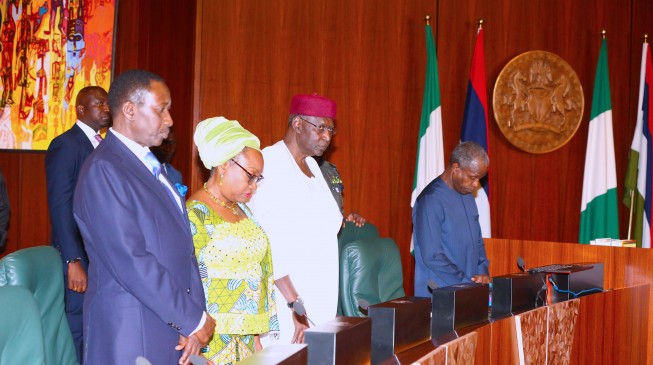 A total of N652 billion was shared among the federal, states and local governments in July, the highest so far in 2017.
Ahmed Idris, accountant general of the federation, made this known on Tuesday after chairing the monthly meeting of federal accounts allocation committee (FAAC).
Idris said the figure comprised of both mineral and non-mineral revenue.
According to the accountant general, gross revenue available from value added tax (VAT) was N81.6 billion as against N79.9 billion distributed in May, indicating an increase of N1.6 billion.
He also said the excess crude account (ECA) stood at $2.303 billion while the petroleum profit tax (PPT) was $68 million.
He said non-mineral revenue increased by N181.2 billion from N157.5 billion in May to N338.8 billion in June.
Giving the breakdown of how the money was distributed to the three tiers of government, Idris said the federal government got N286.5 billion, states N178.6 billion and local governments got N134.9 billion.
According to the accountant general, N29. 8 billion was shared to oil producing states as their 13 percent derivation for the month, while cost of collection and Federal Inland Revenue Service (FIRS) refund stood at N22.1 billion.
He said the average price of crude oil decreased to stand at $50.27 per barrel as against $55.18.
He also said a significant decrease in export volume by 3.20 million barrels resulted in decreased revenue from export sales for the federation by $183.68 million.
On Monday, the Organisation of Petroleum Exporting Countries (OPEC) had asked that Nigeria cap crude oil output at 1.8 million barrels, which is 400,000 barrels lower than the 2017 budget benchmark.