The in-form Nigeria international talked about his ordeals during his temporary stays away from the Stamford Bridge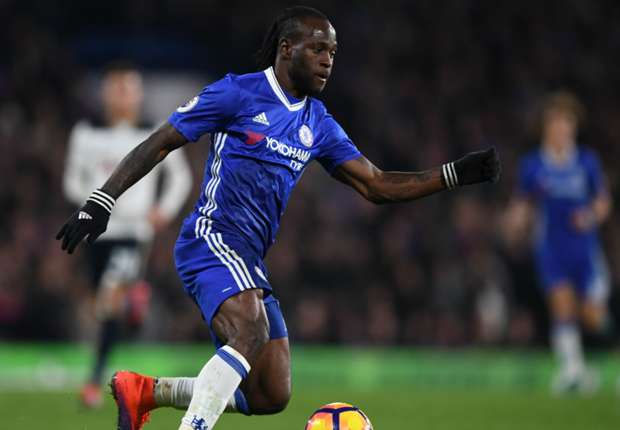 Victor Moses has recounted his experiences during his various loan spells, in the past seasons from Chelsea .
The Nigeria international enjoyed his debut campaign at the Stamford Bridge after moving from Wigan in the summer of 2012 but after the return of Jose Mourinho, he was shipped out, temporarily, for three consecutive seasons, to Liverpool, Stoke City and West Ham respectively.
But with the Super Eagles player who now enjoys a new lease of life under Antonio Conte,  shared frustrating moments he had to endure while away from the Blues.
"I've been a little bit frustrated, I'm not going to lie," Moses told Sport Magazine .
"You spend about a month-plus in the hotel before you find your own place to stay – stuff there kind of plays in your head, and obviously the kids have to go to another place, go to school.
"I've not actually had time to relax. When the season finishes, you have to move back to London again, and those kind of things play in a footballer's head."
The former Crystal Palace winger, who just turned 26, has since gone on to make 14 English Premier League appearances for the table-topping Chelsea, scoring three goals.
Moses pays a visit to another reinvigorated Nigerian player in Victor Anichebe as Conte's men make the trip to the Stadium of Light to face Sunderland in their next topflight encounter on December 14.