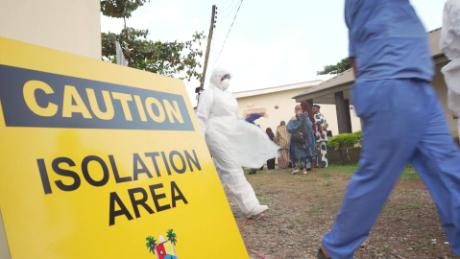 Confirmed cases of COVID-19 in the country surpassed 1000, with the Nigeria Centre for Disease Control (NCDC) announcing that the number of people confirmed to be positive now stands at 1095, with 208 discharged and 32 deaths.
This latest data was tweeted by the NCDC at 11.30 PM, last night, stating: "114 new cases of #COVID19 have been reported; 80 in Lagos, 21 in Gombe, five in FCT, two in Zamfara, two in Edo, one in Ogun, one in Oyo, one in Kaduna and one in Sokoto."
Meanwhile, the Nigeria Centre for Disease Control (NCDC) yesterday warned that the country cannot afford to relax measures being pursued to contain the COVID-19 pandemic.
Director-General of the centre, Dr Chikwe Ihekweazu, who spoke in Abuja at the media briefing by the Presidential Taskforce on COVID-19, said the country ought to remain focused on implementing key response actions to arrest the spread and damage of the dreaded virus.
Ihekweazu said: "I recognise how difficult things are at the moment, many families I know have not been able to bury their dead, some have rescheduled their marriages, rescheduled their baptisms and have rescheduled everything they are doing. So, it is like life is suspended because we have suspended many things that we hold dear.
"Everyone on this side of the table recognises the great sacrifices being made by Nigerians but we only have to encourage each other to continue till we get to the position where we think we can relax. To get to that point we must continue doing what we are doing now," he said.
Ihekweazu said that among those who are most vulnerable to the COVID-19 infection at the moment are the elderly and those with underlying illnesses, adding that this segment of Nigerians deserves to be assisted and protected.
On how the centre has been dealing with the management of the virus spread in Kano, the NCDC boss said that test results for Kano, which was suspended due to exposure of some laboratory staff and subsequent decontamination of the facility, would be out by yesterday's evening.
While speaking at the briefing, the Minister of Health, Dr. Osagie Ehanire said that the federal government was worried that a good number of health workers may be knocked down by COVID-19, thus incapacitating the health sector, if they do not take adequate measures to protect themselves.
"I urge you to protect yourselves as prescribed and use the PPE judiciously. Do not attempt to treat COVID-19 patients without using adequate personal protective equipment (PPE), or if your institution is not accredited to do so. This is important because we need to keep health workers safe at this time and cannot afford the numbers testing positive to COVID-19.
Remain vigilant in the line of duty and maintain a high index of suspicion for COVID-19," he said.
NLC president, Comrade Ayuba Wabba, who led a team of labour leaders to interface with members of the COVID-19 taskforce yesterday, said that the number of health workers infected by the virus was a source of concern to the labour congress.
He said that NLC and its affiliates had set up a Labour and Civil Society Situation room to monitor developments and to intervene to assist workers where necessary.