..to Restore Oil Output Even as OPEC Weighs Extending Cuts
..Bonga, Forcados facilities will restart by July after work
..OPEC must extend cutbacks to keep prices above $50 a barrel
Nigeria will start paying back a $5.1 billion debt owed to international oil companies, including Exxon Mobil Corp. and Royal Dutch Shell Plc, with a first installment this month in accordance with an agreement reached last year.
"The initial payments would be made by the end of April 2017," Emmanuel Kachikwu, Nigeria's Minister of State for Petroleum Resources, said in an emailed statement Wednesday. The energy companies are expected to reciprocate "by ensuring that they ramp up investments in the country's oil and gas sector," he said.
Nigeria reached the repayment deal in November with producers including Exxon, Shell, Chevron Corp., Total SAand Eni SpA that pump about 80 percent of the country's crude in joint ventures with the state-owned Nigeria National Petroleum Corp. The debt, incurred from 2010 to 2015 due to Nigeria's inability to make its share of capital contributions to the joint ventures, will be settled through crude sales over five years and will be interest-free, Kachikwu said at the time.
Settlement of the debt could unlock investments of as much as $15 billion by the international companies, Kachikwu said.
In the same vein:  Nigeria Junior Oil Minister on Daybreak: Americas discusses outlook for the country's output and OPEC supply cut extension. Hoping to 'Pump Up' U.S. Engagement, he added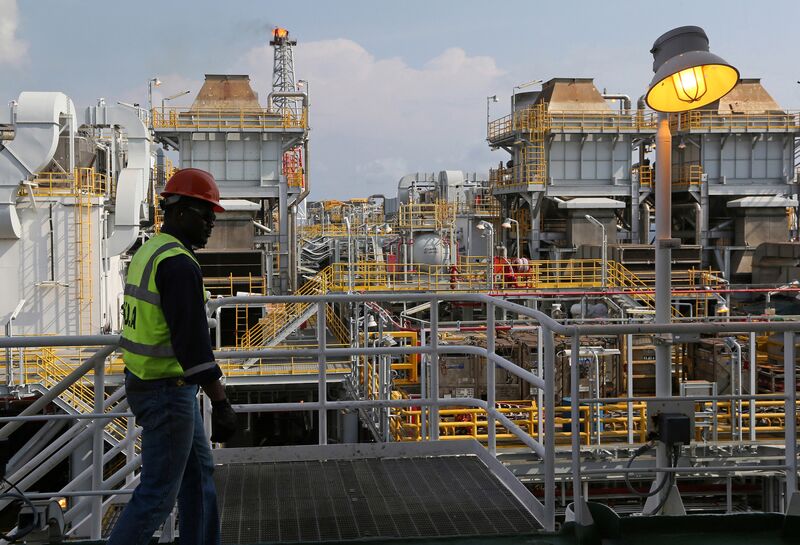 Nigeria will revive oil production this summer as it completes maintenance and repairs, and expects fellow OPEC members to continue to cut their output in the second half of the year, Oil Minister Emmanuel Kachikwu said.
Africa's second-biggest producer will finish repairs on the Forcados pipeline by June and complete maintenance at the Bonga oilfield the following month, Kachikwu said in a Bloomberg Television interview. The country's output slumped to 1.27 million barrels a day last month, the lowest in decades, according to data provided by the nation. It aims to reach 2.2 million barrels a day.
"I'm not sure we have an alternative, we've got to," Kachikwu said. "There's a lot of energy around a six-month extension," which should be "easy" to agree when ministers meet in May.
Maintenance reduced Nigeria's output in March by 250,000 barrels, he said. Having been spared from militant attacks for three months, the country's focus for boosting output is shifting away from security threats toward fiscal issues, he said.
The country's long-delayed Petroleum Industry Governance Bill, which seeks to reform how the industry is regulated and funded, will be presented to lawmakers for consideration later this month. Nigeria will also begin pay back a $5.1 billion debt owed to international companies including Exxon Mobil Corp. and Total SA this month.