The assistant trainer has assured that her girls will recover their winning form against the debutants at the ongoing African Women's Cup of Nations on Saturday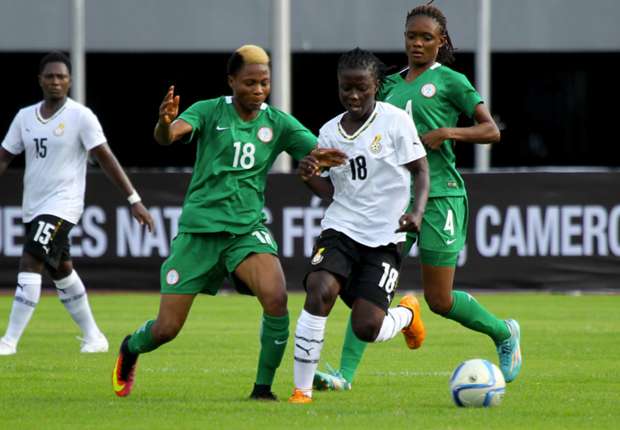 Nigeria women assistant coach Ann Chiejine is confident her side will bounce back to winning ways in their final Group B clash against Kenya in Limbe.
Despite being held to a 1-1 draw against Ghana, she insists her ladies only stumbled but will be fully ready to record a massive win in their last group game at the Limbe Omnisport stadium.
"After our game yesterday, we went home and left everything behind because Ghana game is gone and looking ahead for Kenya game," Chiejine said in a pre-match press conference.
"We have evaluated ourselves, we have seen where we had our lapses and currently working on. Without mincing words, we are here for business and come Saturday we are ready to play.
"We are having our training this evening but generally, our players have forgotten Ghana game, focused on Kenya match and good to go.
"We already know that every team that has qualified to play in this African Women Championship is a good team.
"We are going to play them like our first game even though we know they are already a wounded lion. We want to win and we want to play them as if we have not played any match.
"We have three departments in football – we have the defence, midfield and attacking line.
"All the departments are okay. We only had a little up and down in our game. Our first game was not an easy game – Mali is not a work over. You saw them against Kenya and we are lucky to overpower them.
"Though we had a little rough game against Ghana but we are getting set and want to bounce back to winning ways against Kenya."