…….We are presently handling the issues relating to the transition of the Bureau to the new statu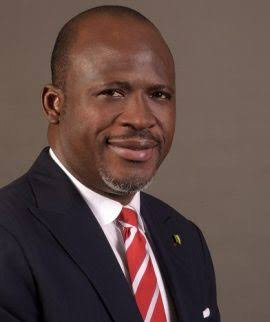 NSIB Commissioner/CEO, Akin Olateru
The Nigerian Safety Investigation Bureau (NSIB), has given reasons why it is not involved in investigating the fatal Road Traffic Crash (RTC) involving a truck and a commercial bus at Ojuelegba, Lagos which claimed nine lives.
The Transport Today, the original sourced has qouted the General Manager, Public Affairs of NSIB, Tunji Oketunbi, to have responsed to enquiries that "We investigate air accidents and serious incidents, and we have just been saddled with the investigation of those of Maritime, Rail to start with.
"Road accidents will follow later as the Act empowers us to investigate in all modes of transportation.
"To actualize that of Marine and Rail, we will need to train the investigators to handle those areas.
According to the report, the general manager of the Bureau revelaed that "We are presently handling the issues relating to the transition of the Bureau to the new status."
It would be recalled that last year, President Muhammadu Buhari assented to the Bill which abrogated the hitherto Accident Investigation Bureau (AiB) and established the NSIB, enabling it to investigate all accidents and major incidents in all modes of transportation in Nigeria.
Before now, the Act establishing the AIB empowered it to only investigation Air transportation accidents and serious incidents.
The Ojuelegba crash occurred when a Fadeyi in-bound truck fell on a commercial bus on the bridge on Sunday.
Lagos State Governor, Babajide Sanwo-Olu has already constituted an investigative panel and directed that the driver of the truck, as well as the owner be prosecuted.
This is not the first tim crash of this nature will happen at that same spot.
The government has not been able to check the excesses of truck drivers carrying containers, without being properly latched from the Apapa ports to different parts of Lagos State and other states.