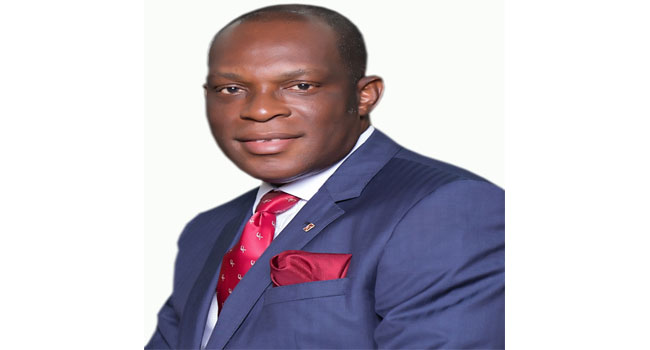 The Nigerian Insurers Association (NIA) is re-thinking of working towards greater contribution of insurance to the economic growth of the country.
Eddie Efekoha, Chairman, NIA, during the meetings said a retreat for insurance chief executives in the country was part of the efforts by the industry operators to seek ways of making the impact of insurance business felt in the economic growth plan of the nation.
Efekoha reiterated that the retreat was organised to provide an avenue for chief executives to discuss and cross fertilise ideas about industry issues, serve as a platform for the development of manpower needs of the industry in critical areas and also an opportunity for interface between members and interaction with the National Insurance Commission (NAICOM).
The NIA chairman added that the retreat fits into his four-point agenda of stakeholders' engagement, enforcement of market discipline, review of NIA constitution and greater attention to the new NIA House project.
He disclosed that the papers to be presented at the retreat on agriculture reflect the industry's desire to support the diversification of the economy by the federal government and also empower members to explore business opportunities in that segment of the national economy.
In the same vein, there are report that technological developments are leading to rapid changes in commercial underwriting and claims management as insurers access massive amounts of data to automate and streamline their operations, a panel of experts said.
However, the report noted that while the moves will likely make some jobs in the sector redundant, they will also lead to significant enhancements for people working in other positions, they said Friday during a session of Claims and Litigation Management Alliance Conference in Nashville, Tennessee.
For instance, access to data has enabled Hamilton USA to issue small business policies within a few minutes of accepting an application that just provides the name of the business they are underwriting, said Melissa A. Hill, Princeton, New Jersey-based senior vice president, chief resolution officer for the U.S. insurance unit of Bermuda-based Hamilton Group Insurance Group Ltd.
"We have a business owners policy product and there are no underwriting questions. Zero," she said.
An agent submits a name and an address and the Hamilton system conducts various data calls — such as credit information and location details — the agent receives a quote within seven minutes, they can bind it one minute later and the policy is issued, Ms. Hill said.
In addition to accessing public data, Hamilton is incorporating claims data — it's  had about 1,300 claims so far — to improve the claims process and customer experience, she said.
The company is looking to expand the process to middle market risks, Ms. Hill said.
Insurers can also use the technology platforms of shared economy companies they insure — which are often focused on enhancing the customer experience of using the service — to improve insurance services, she said.
For example, with vehicle sharing services, telematics devices are in vehicles and the information can be fed into an app, so claims can be reported immediately, Ms. Hill said.
"It goes in, the claim is reported and we call the customer," she said.
According to email sent to amehnews disclosed that due to technological applications develop, some functions at insurers will change.
Gareth Hedges, chief claims officer at the Redwoods Group Inc., a Morrisville, North Carolina-based specialty insurer for youth organizations and camps said "Technology will replace people in some cases," he said. For example, the first notice of loss "triage" system — prioritization of claims, determining what information to send and setting up the claims process — will be automated, Hedges said.
"In most cases the technology is used to enhance the human job. There will be someone who has to put eyes on the first notice of loss, but it will already be prioritized for them, it will already be triaged and now that person will be adding value" and will provide more insight and speed up the process, he said.
Drone technology is also being used by insurers to enhance their underwriting and claims processes, said Dan Moore, St. Louis-based senior vice president, claims services, at QBE North America, a unit of Australian insurer QBE Insurance Group Ltd.
"There is real opportunity in the drone space. We are currently using drones extensively in our crop business. Crop is an area where in many cases we are surveying hundreds or thousands of acres at a time," he said.
The drones can be equipped with cameras and infrared sensors to allow the insurer to determine what the land it being used for, Moore said.