Access Bank Plc is predicting that the level of troubled loans in Nigeria will continue to climb before an economic recovery in the second half of the year brings relief to the country's lenders.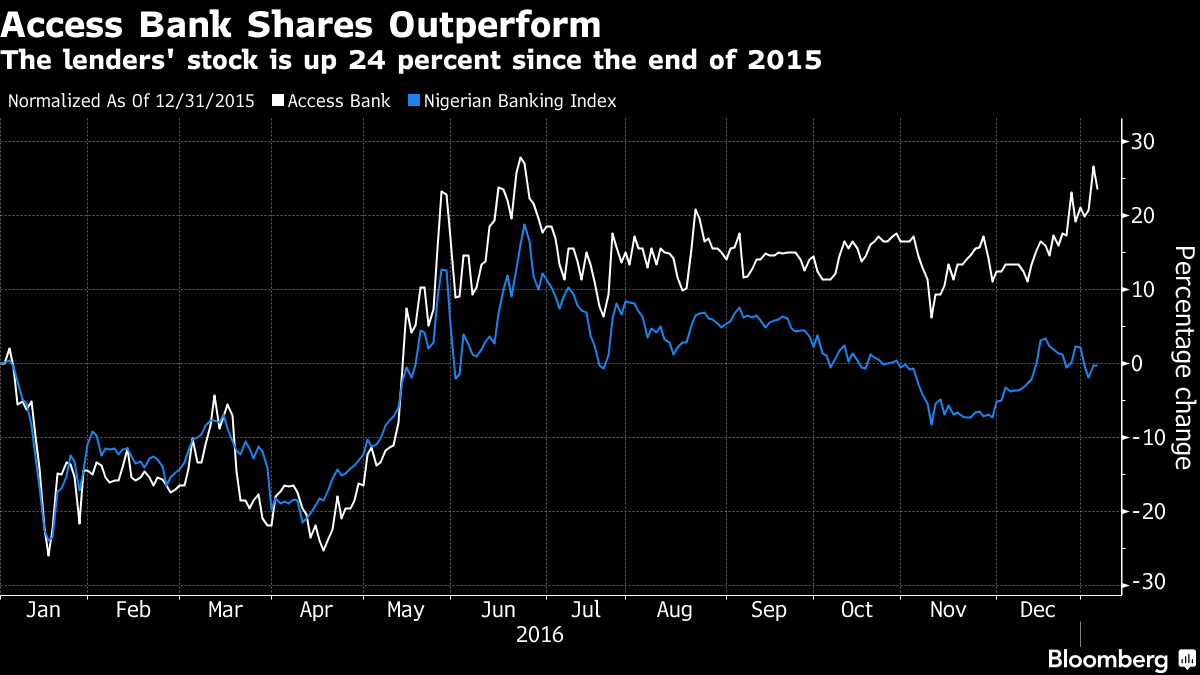 "Across the entire industry you'll see an uptick in non-performing loan ratios," Chief Executive Officer Herbert Wigwe said in an interview on Thursday in Lagos, the commercial hub. "We are better than most."
Nigeria's fourth-largest bank by assets expects that its NPLs will climb to "slightly below" 3 percent of total loans by the end of this year, Wigwe said, compared with 2.1 percent for the nine months through September. The picture is not as rosy for the rest of the industry as lower crude prices and foreign-currency shortages cause Africa's largest economy to contract. Loans in the sector in danger of not being repaid surged to an average 13.4 percent by the end of September, above the 5 percent threshold set by regulators.
Access Bank is targeting companies that source their raw materials locally for loans to reduce the risk of unpaid debt, the CEO said. First Bank of Nigeria Ltd., the nation's biggest lender by assets, stands out among the largest banks with an NPL ratio of 22.8 percent at the end of September. Zenith Bank Plc, United Bank for Africa Plc and Guaranty Trust Bank Plc have NPL ratios ranging from 2.2 percent to 4.1 percent.
Capital levels have also decreased. The sector's capital adequacy ratio fell to 14.7 percent in June from 16.1 percent in December 2015. For big banks, which the regulator classifies as having more than 1 trillion naira ($3.2 billion) of assets, that ratio fell to 15.65 percent, still above the requirement of 15 percent.