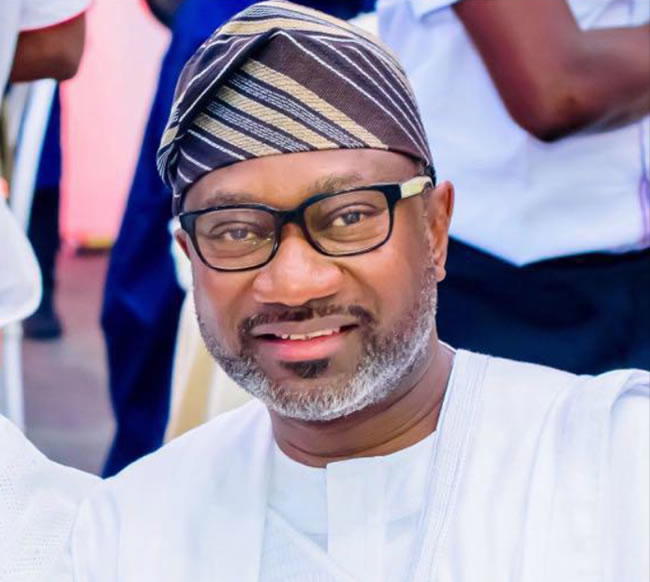 Billionaire businessman, Mr Femi Otedola, yesterday, commended President Bola Tinubu for resolving the United Arab Emirates, UAE, visa ban on Nigerians.
While commenting on the efforts by Tinubu to resolve the impasse between Nigeria and UAE, Otedola, in a statement, said the resolution of the dispute proved the president's strong leadership qualities.
He said: "We must all commend Mr President for his shrewd diplomacy to finally resolve this matter. "Only a leader who understands the importance of business would appreciate the enormous opportunities to be derived from restoring business relations between both countries."
"One of the understated benefits of this announcement is its potential ability to transform the stock exchange.
"Middle Eastern investors remain one of the most liquid across the globe and it has been a shame that outside of a few investments in Dangote Cement and Ecobank Transnational Incorporated, Nigeria has not been able to attract capital from those regions.
"Indeed, Asiwaju has demonstrated leadership and the difference in style is like night and day. Tinubu is leading from the front and his economic diplomacy which we pray he sustains, is going to drastically change the image of the country, unlock foreign investments into the country and improve Nigeria's perception internationally.
We must all join hands to support this administration and we must all start seeing things beyond our differences. Nigeria badly needs foreign exchange and this move by the President will help improve forex inflows into the country. It is worthy of commendation."
While he hailed the president's recent economic decisions, Otedola assured that the policies of Tinubu's administration will soon yield results.
He said: "It must be pointed out that his bold policies since assuming office, are the hallmark of a true leader who is not afraid or shy to take actions as long as such actions are in the national interest.
"Without a doubt, the current hardship will ease once these policies begin to bear fruits. I firmly believe the right measures are being taken and we are headed in the right direction.
"Asiwaju Tinubu is working, Nigeria will work. I advise my fellow countrymen and women to be patient.
"With Asiwaju's policies, Nigeria will fully recover in a few years. We are witnessing the storm before the calm.
"Now, the storm is blowing away. I am certain, very soon, we'll begin to experience the inevitable calm and the progress that will naturally follow in a very short while."